THE LOGIN ABOVE IS NOT FOR ONLINE BIDDING.
CLICK HERE TO REGISTER TO BID, VIEW AUCTIONS, OR BID

Sale Number: 9OFBFI20765 HAWAII
Sale Number: ABFBFI20762 IDAHO
DATE: FEBRUARY 26TH, 2020 HAWAII & IDAHO PUBLIC PROXY BID AUCTIONS
CLICK HERE FOR THE SPECIAL SALE TERMS AND CONDITIONS
INSPECTION PERIOD:
HAWAII PREVIEW: INSPECTION PERIODS Monday FEBRUARY 24, 2020 12:00 PM NOON to 10:00 PM MOUNTAIN TIME
IDAHO PREVIEW FEBRUARY 24TH, 2020 9:00 AM TO 4:00 PM MOUNTAIN TIME
IMPORTANT NOTES:
A).
Department
of the Treasury's
has REDUCED the total daily credit card transaction limit, per card, to $24,999
. With this in mind individuals who might exceed this amount will need to pay via Electronic Funds Transfer E.F.T.
B). NOTE: It is the responsiblity for the card holder to verify with your credit card company how much available credit you have, as well as any restrictions that may cause your card to be refused. This includes maximum daily credit card charge limits. In the event that your credit card is refused you will be required to pay for your purchases with a different payment method.
C). Online buyer's who pay with a credit card(s)! If picked up in person you must have a valid government issued I.D. (driver's license, I.D. ) as well as the
credit card(s) used with them when the purchase(s) are picked up. If you won't pick up the vehicle up in person, you must provide a notarized letter authorizing the release of the vehicle (specifying year, make, model, V.I.N.) that specifies the name the individual / transport company picking up the vehicle(s).
Call 208-463-8250 for more info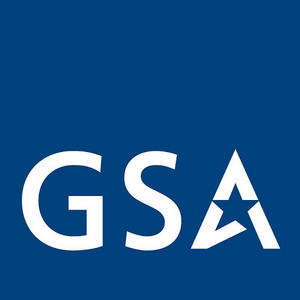 Click the logo above to visit the G.S.A. National Site